There are over 150 public schools in the Atlanta area. Unfortunately Atlanta does not currently have any Montessori schools open to the public, but students are offered a variety of school choices with charter and magnet schools.
There are many wonderful grade schools available among the many public schools in Atlanta. Many of the highest rated schools by test score come from the grade school section. Some of the grade schools with the highest test score rankings are Morris Brandon Elementary School, Morningside Elementary School in Decatur, Jackson Elementary School, and Shakerag Elementary School.
There are 40 schools that teach 6th through 8th grade to Atlanta students. Some of the higher rated ones by test score are Inman Middle School in Midtown Atlanta, Sandtown Middle School, and Sutton Middle School in North Atlanta.
Students have a great selection of high schools with high test rankings to choose from in Atlanta. Some of the highest rated ones are Riverwood High School in North Atlanta, Lakeside High School, and Grady High School.
One of the unique things about public schools in Atlanta is that there are about as many middle schools as there are high schools thanks to a wide selection of charter schools and magnet schools. As mentioned before, public Montessori schools are not available in the area, however many charter schools are. Some of them include Charles R. Drew Charter School in Decatur, which serves children from kindergarten to the eighth grade and KIPP West Atlanta Young Scholars Academy on the outskirts of Downtown Atlanta, which serves only grades 5-8. However other schools such as North Springs High School are classified as charter schools and offer the charter school type of education to students in their later years.
Some of the available magnet schools are The School of the Arts at Carver, the South Atlanta Law and Social Justice School, and the Therrell School of Engineering, Math, and Science, all of which specialize in various fields in order to help prepare children for certain careers. Kittredge Magnet School teaches grades 4-6 an enriched curriculum for a great start with early education!
So look around, do your research, and find a great public school in Atlanta today!
Comments
Related Posts in Atlanta Education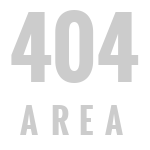 Public Schools in Atlanta, GA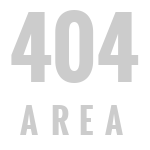 Private Schools in Atlanta, GA