Are you moving to the south and looking for the best places to live in Atlanta? There are lots of things to consider when moving to Atlanta, depending on your age, occupation, and interests, that will dictate where is best to live.
Proximity to Jobs
First, it is important that you and your family's jobs are close to where you live. The traffic in Atlanta can be horrendous, but if you live close to where you work, that makes it a lot easier to fight the morning and afternoon commutes. Whether you are looking at apartments in Atlanta or doing research on Atlanta real estate, keep your place of employment top of mind when making a decision on where to live. If you enjoy the city life and work in an office building in Downtown Atlanta, perhaps the midtown and downtown areas are two to consider. If you work outside of the city, consider one of the many suburbs in your area.
Activities
Depending on your age and what you like to do, there are many things to do in Atlanta. If you enjoy the nightlife and going out on the town, Buckhead and the surrounding areas are best suited for you. Buckhead and midtown both feature great shopping, restaurants, and nightlife that cannot be beat. It is an area where both affluent families and young professionals live, most of whom are drawn by family attractions like shopping and fantastic dining.
Education
If you are seeking the areas best schools for the students in your family, some of the suburbs, such as East Cobb County's Marietta and Roswell, and North Fulton's Sandy Springs neighborhoods, feature award winning schools. There are also great schools closer to town, but most families find that the best ones are in the 'burbs. College students pack the area around downtown and the various college campuses in the area. Students from Georgia Tech and Georgia State tend to live in downtown Atlanta, where those who attend Emory tend to live in Decatur.
Whether you are looking to take a dip in the Atlanta real estate market, or prefer to dwell in one of the many very nice apartments in Atlanta, you will likely find a nice fit for you if you keep in mind the tips listed above. Happy hunting!
Comments
Related Posts in Atlanta Real Estate
Where to Live in Atlanta | Best Neighborhoods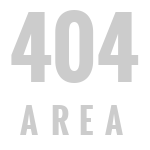 Best Places to Live in Atlanta, GA