What's not to love about Atlanta? Its blend of southern and international culture creates a vibrant city with a mild year-round climate. An excellent job market has young professionals flocking to the city, and it's perfect for retirees who want access to the beaches and mountains. Like other larger cities, Atlanta is divided into dozens of neighborhoods each with their own personality. Talented realtors are ready to help you find housing in the city to suit your lifestyle. Following are a few neighborhood descriptions. 
Midtown 
One of Atlanta's most popular neighborhoods, Midtown is known for convenience. It's near Atlanta's transportation system, Piedmont Park, and Midtown Mile, a section of Peachtree Street filled with boutique shops, and unique restaurants and bars. The thriving Midtown Arts District is home to the Fox Theater, the High Museum of Arts, and the Atlanta Symphony Orchestra. The Lawrence Restaurant and Bar on Juniper Street has amazing cocktails and Southern cuisine. The average home price in Midtown is $270,700. Jeff Johnson of Keller Williams, Georgia native and Atlanta resident for more than 12 years can help you find the perfect home. 
Druid Hills 
If you're looking for an upscale, beautifully landscaped home in a quiet neighborhood, Druid Hills has an average home price of $447,500. This older, established neighborhood was designed by the same landscape architect that created the landscaping for the U.S. Capitol and NYC's Central Park. The neighborhood's roughly 15,000 residents are mostly professionals and public officials. It encompasses Gilliam Park and the Kirkwood Urban Forest Community Garden. Families appreciate the area's excellent schools. Robyn Binger of Palmer House Properties loves people and giving objective opinions. 
Kirkwood 
For more affordable housing in Atlanta, Kirkwood is a family-friendly neighborhood with an average home price of $320,600. It's a diverse neighborhood with varied housing options from quaint ranches to loft apartments. Outdoor enthusiasts love its ample parks and walking trails. Kirkwood is right on the MARTA east rail line and is conveniently located near Emory University, Georgia State, and Georgia Tech. It's minutes from downtown Atlanta's entertainment, restaurants, and arts and culture scene, or head to Le Petit Marché just around the corner for great sandwiches and seafood. Michael Katz of Helping Home Realty offers real estate consulting for Kirkwood homes. 
Decatur 
Decatur, a larger community that's more of a "city within a city," is one of Atlanta's hottest neighborhoods with a population of approximately 23,000. Home to Agnes Scott College, Emory University, and the Centers for Disease Control, it's a great neighborhood for singles, students, and young professionals. Downtown Decatur is the location of some of the Atlanta area's most popular restaurants, events and venues like live music at Eddie's Attic and the Decatur Book Festival. The downtown area is exceptionally pedestrian and bike-friendly, and it's served by three MARTA rail lines. Home types range from modern ranches to cozy bungalows, and the average price is $472,300. Amber Douglas with Keller Williams is your go-to agent for a great deal and for help finding the best lender.
Find more housing in Atlanta and other real estate news by registering on 404area, your free guide to the Atlanta area.
Comments
Related Posts in Atlanta Real Estate
Where to Live in Atlanta | Best Neighborhoods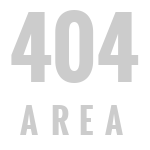 Best Places to Live in Atlanta, GA