If you are in Atlanta and in the mood for Mexican food, you are in luck. Atlanta has plenty of Mexican restaurants that will satisfy your appetite. Here are some of the best Mexican restaurants in Atlanta.
Bone Garden - Bone Garden features a Day of the Dead theme and is one of the best Mexican restaurants in Atlanta. When you are at Bone Garden, you can eat authentic tacos and drink some of the best tequila in town. If you have room for dessert, have some empanadas.
Nuevo Laredo - Nuevo Laredo is one of the best places to eat in Atlanta. This restaurant does not just feature great food; it also has some of the friendliest servers you will meet. When you open up the menu, you will find traditional Mexican dishes like burritos, chicken mole, chile rellenos and enchiladas. The margaritas are strong and tasty, so make sure to have one with your meal.
No Mas! Hacienda & Taqueria - No Mas! Cantina has been around for more than 10 years and is beautifully decorated with Mexican artisans and furniture. Some of the most popular items featured on the menu include burritos, carnitas and fish tacos. When the weather is nice, make sure to eat out on the patio.
Holy Taco - If you are in the mood for great tacos, you should stop by Holy Taco. This restaurant's menu features almost any kind of taco you can imagine including beef, chicken, goat, brisket and shrimp tacos. Other items on the menu include quesadillas, tortas and enchiladas. If you come in before 3 p.m. on the weekend, you can enjoy a delicious brunch at Holy Taco.
Tin Lizzy's Cantina - Tin Lizzy's serves delicious Mexican in a casual atmosphere. Before you are served your meal, you can enjoy buckets of chips and super-sized nachos. Be sure to ask your server about the specials because there are tons of great daily specials at this restaurant.
These are all great places to eat in Atlanta. Whether you go to Holy Taco or Bone Garden, you will have a good time.
Comments
Related Posts in Atlanta Restaurants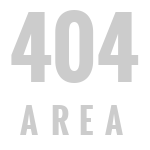 Best Mexican Restaurants in Atlanta